Our Mission, Values and Teaching Philosophy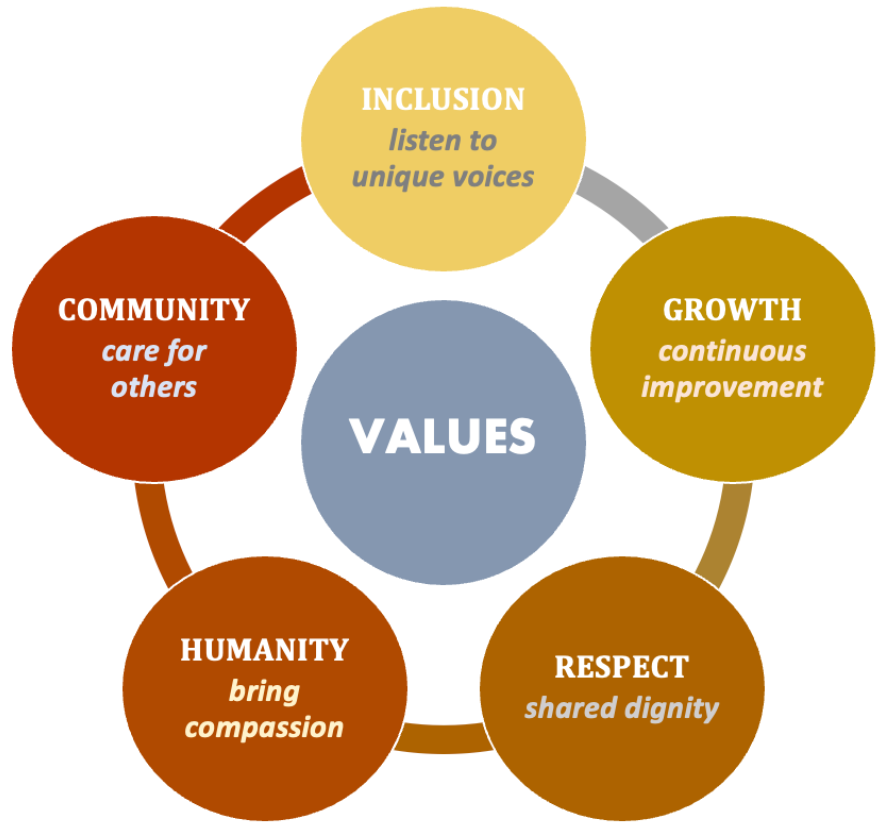 Program Mission
To advance knowledge and discovery in the education of promising students for a lifetime of responsible evidence-informed reasoning, empathy, concern, and
impactful change for human well-being that will enhance quality of life and value in occupation.
Program Philosophy
To cultivate the purpose and competency of the emerging occupational therapy professional who can promote, create, establish, modify, prevent, and maintain life and the dynamic state of health/well-being within the context of environmental and societal factors for the people they serve.
Program Philosophy of Teaching and Learning
The teaching-learning process is a mutual responsibility and commitment among faculty and students to share and acquire knowledge. Mezirow's Transformative Learning Theory is the keystone to the programs education and learning approach to transform students on their beliefs, assumptions, and experiences into expressive perspective. The three fundamental components: critical reflection, the centrality of experience, and rational discourse facilitates learner accountability to be more self-motivated, self governing, rational, collaborative, and empathetic in practice.