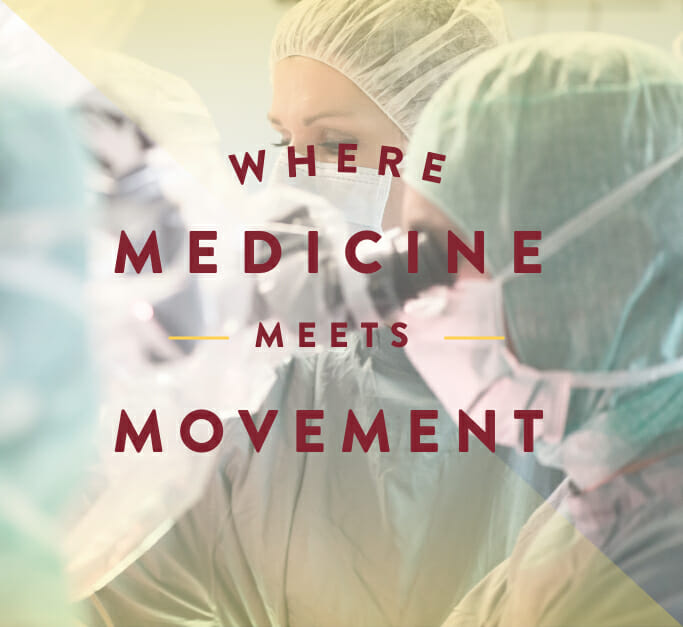 LEARN MORE ABOUT OUR PROGRAM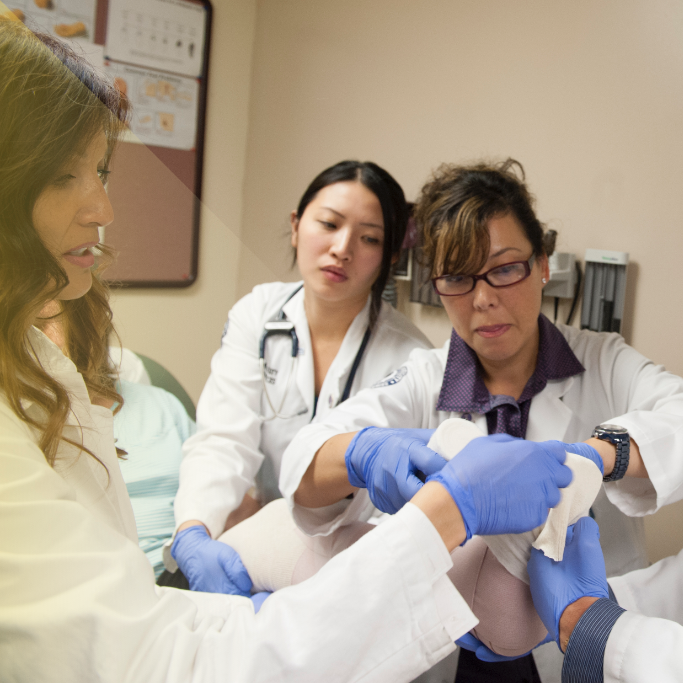 PRACTICE THE MEDICINE
OF MOVEMENT
Humans are meant to move with grace, agility, and lack of pain. As a Doctor of Podiatric Medicine, you'll help people do exactly that. You'll have the opportunity to apply your passion for medicine and your compassion for others. And you'll have the opportunity to diagnose, treat patients, and focus on a holistic view of patient care.
As part of this evolving profession, students have the opportunity to choose a specialty such as surgery, trauma, diabetic limb salvage, biomechanics and sports medicine, dermatology, forensics, and many more.
WESTERN UNIVERSITY OF HEALTH
SCIENCES, TRANSFORMING
PODIATRIC MEDICINE
The body's lower extremities are the foundation for good health. Our leading-edge curriculum exceeds the standards of podiatric medicine to offer students a comprehensive medical education, and our podiatric program is one of the few that provides person-to-person practice with patients, beginning year one. As a Doctor of Podiatric Medicine, you will function in all aspects of medicine, as an integral part of your patients' full care team.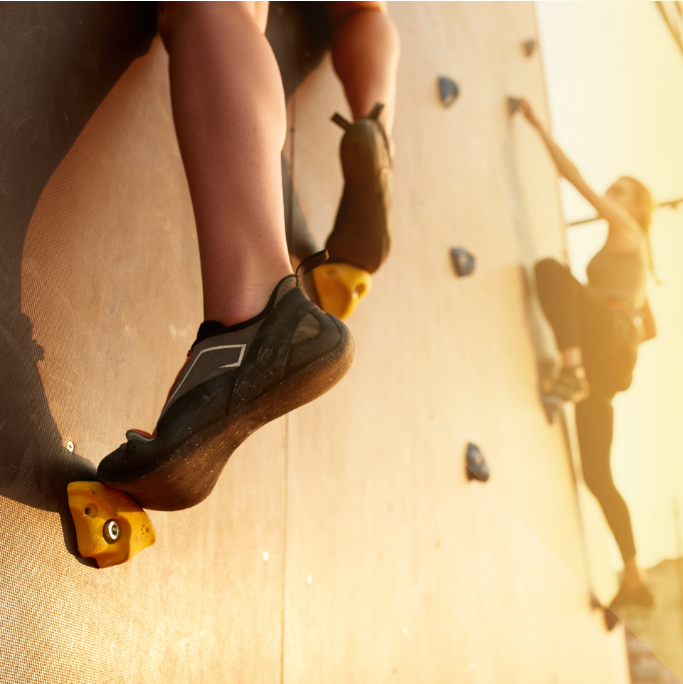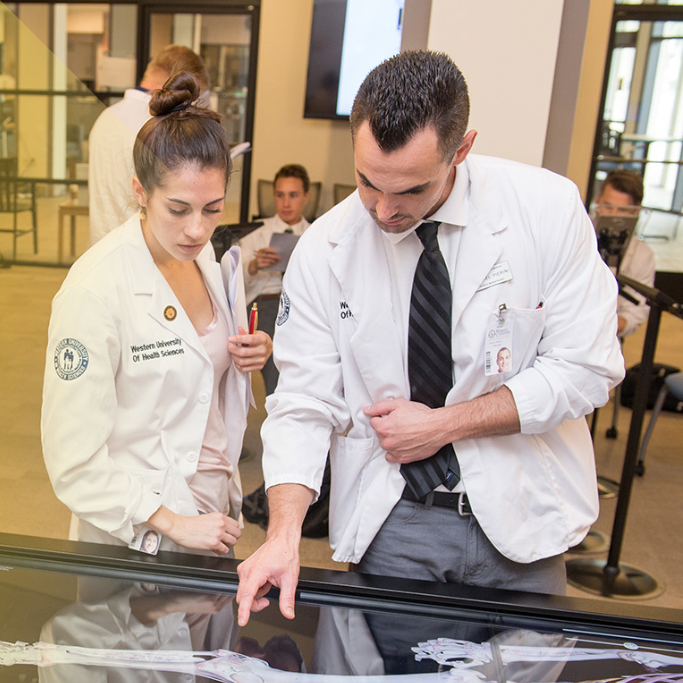 A CLOSE COMMUNITY: LEADERS,
FACULTY, AND STUDENTS
Here, classes are small. We utilize workshops and group learning to encourage peer conversation. You'll work directly with all leadership and faculty, in an environment that fosters collaboration rather than competition.
AN INSTITUTION
WITH HEART
WesternU is leading the way in preparing a new generation of podiatric physicians. Share our vision and assume a vital role in whole-patient health. We believe in compassionate, humanistic approach to patient care, and we not only approach medicine from a scientific perspective, but also appreciate the psychological, social, and cultural factors of personal health. Elevate your patients' lives by practicing the medicine of movement.